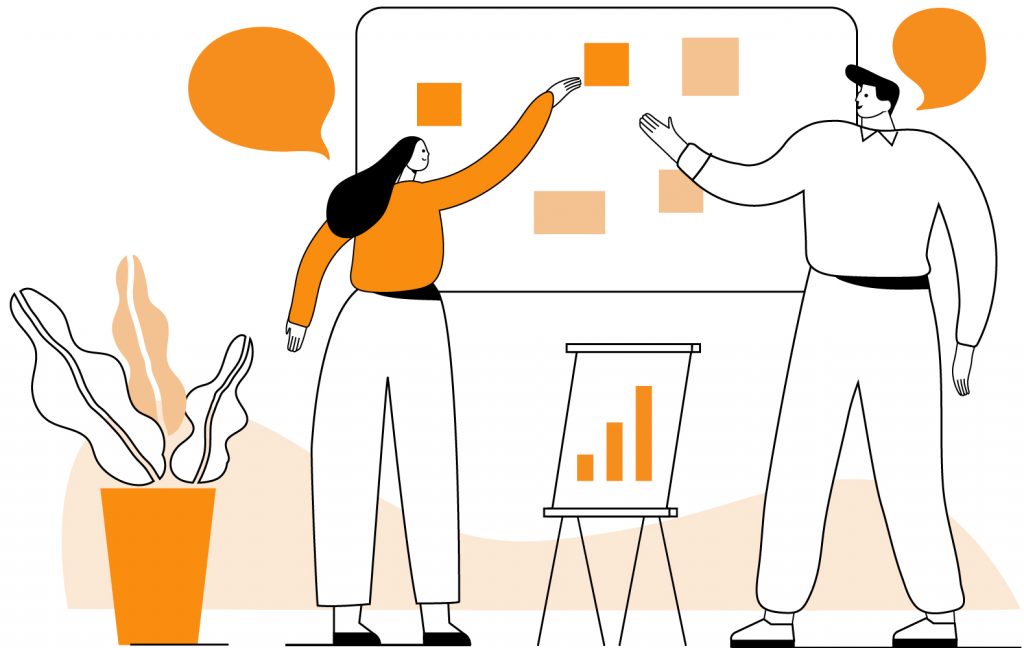 We'll Train You And You'll Like It
Sales Training. Leadership Training, Client Experience, Presentation Skills and more. Tailored courses to suit your organisation.
Find out what Front + Centre can do for you.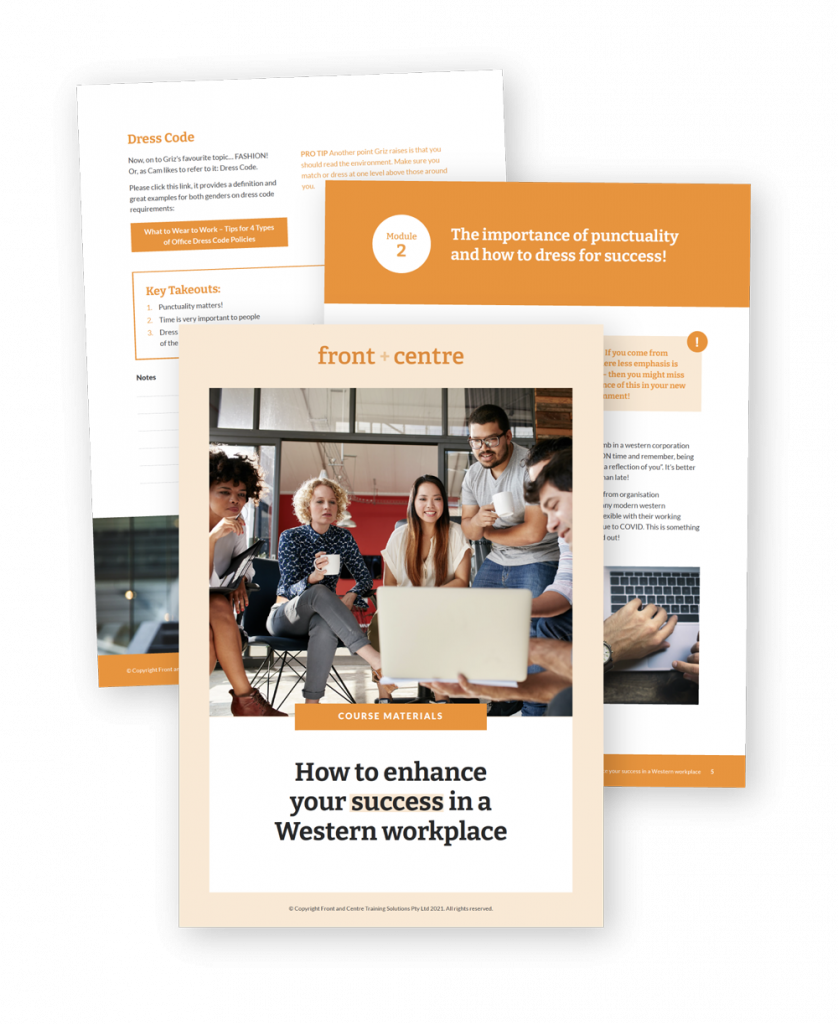 How to enhance your success in a western workplace
Are you looking to work in a western corporation? Finished your education, applying for jobs, or maybe an internship? Or, just starting out new in your role, but not too sure how it all works?
This four-part course will help you develop essential skills for your employment and, the added bonus, your LIFE!
Here's a taste of what's to come:
The importance of diversity
Punctuality, body language and how to dress for success
How to have anyone at HELLO
Meetings & team collaboration
Everyone needs a coach!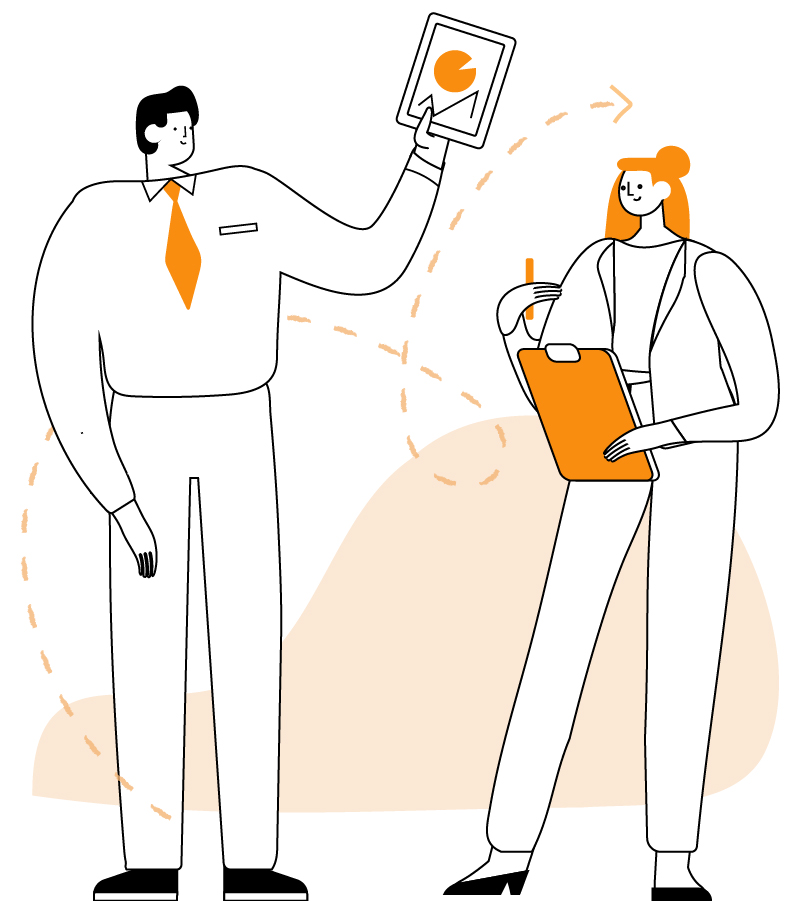 Development Solutions.
Tailored For You
You might want to use a rubber mallet before taking to a sledge-hammer. Learn how to identify the right tool for the job with our extensive sales training programs. Let's go!
Eighties retro might be in vogue for now, but not in the management world. Ensure your management style is up to date and inclusive with our range of management skills training. Get started.
Poor presentation skills can kill your message. Learn how not to murder a great opportunity, but how to blow them away instead. Get going.
Avoid having to send your staff to the naughty corner – by under-standing how they think and what their motivations are. Interested?
If you've ever been short-changed a cheeseburger from the drive-thru then you know the benefit of good client experience. Learn how to exceed your client's expectations. Find out more.
There is one ongoing conversation and learning opportunity that all Australians and Australian businesses need to engage with – AND we want to support you to do so. Find out more.

Love From Our Clients
Thank you for such a fantastic session. You are so engaging and so full of life, I was HAPPY just listening to you.  A lot of the content is something I can use every day in everything I do.
What a fantastic session yesterday! Thank you so much. Your energy is contagious.
Also, thank you for being so candid and sharing some of your own personal challenges.
Thank you so very much for two fabulous jammed packed sessions which were superbly executed. Wish we had more time. 
Have worked with Cameron, Griz and Heidi for a number of years. The training and development solutions they have provided have met all of our needs and the delivery has always been met enthusiastically by all members across APAC. Highly recommended and I will continue to leverage their skills and resources.
Thanks so much again Griz!! Was such a beneficial session and I took so much out of it!!
From us to you
Our mission is to inspire people and organisations to realise and fulfil their potential and increase their effectiveness in order to achieve organisational and personal goals. To take ideas that are of tremendous value and deliver them to groups of people in an impactful way, while empowering people to be their best.