About
Dynamite sales coaching and management programs.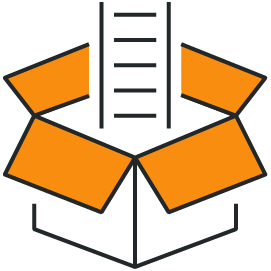 Front + Centre Training Solutions will blow you away with our innovative team of consultants who work in partnership with large and small corporate clients, to provide inspiring development programs that drive results and build cohesive teams across Australia and the Asia-Pacific region.
Our directors, facilitators and learning and development specialists are appropriately allocated responsibility to ensure you are not only getting an expert facilitator, but someone that understands your business as well!
Our mission is to inspire people and organisations to realise and fulfil their potential and increase their effectiveness in order to achieve organisational and
personal goals. To take ideas that are of tremendous value and deliver them to groups of people in an impactful way, while empowering people to be their best.
Our main business is fronted by the left and right, the up and down and the black and white of corporate S L and D. Grazina Fechner and Cameron Read, supported by their respective partners, bring the variety to every program they develop. You couldn't get 2 more diverse outlooks on the world… and yet somehow it just "works" to bring it all FRONT AND CENTRE!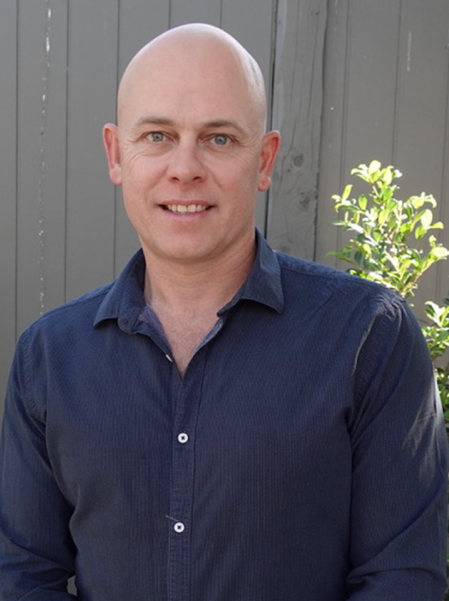 Cameron Read
Front and Centre Training Solutions director, Cameron Read, has successfully developed and executed tailored and applicable learning and executive programs for professional services, focused specifically on sales, client experience, team and management practices and all associated skills sets.
Cameron's client base is diverse – ranging from elite sporting organisations, banking and finance, healthcare, retail, through to a range of executive coaching clientele.
Over many years Cameron has built wide-ranging experience including:
Elite sports development and coaching – WA Football Commission and WACA
Health care sales experience
Corporate Training Manager
State, Regional and National management experience
Product Management roles
Corporate coaching certification
Cert IV in Workplace Training
DiSC accreditation
Tertiary qualifications – Sports Science and Education
Post Grad Dip Ed (Adult Learning).
Talk to Cameron to find out more about
Front and Centre Training Solutions via Contact Us or phone Cameron directly on 0430 015 815
---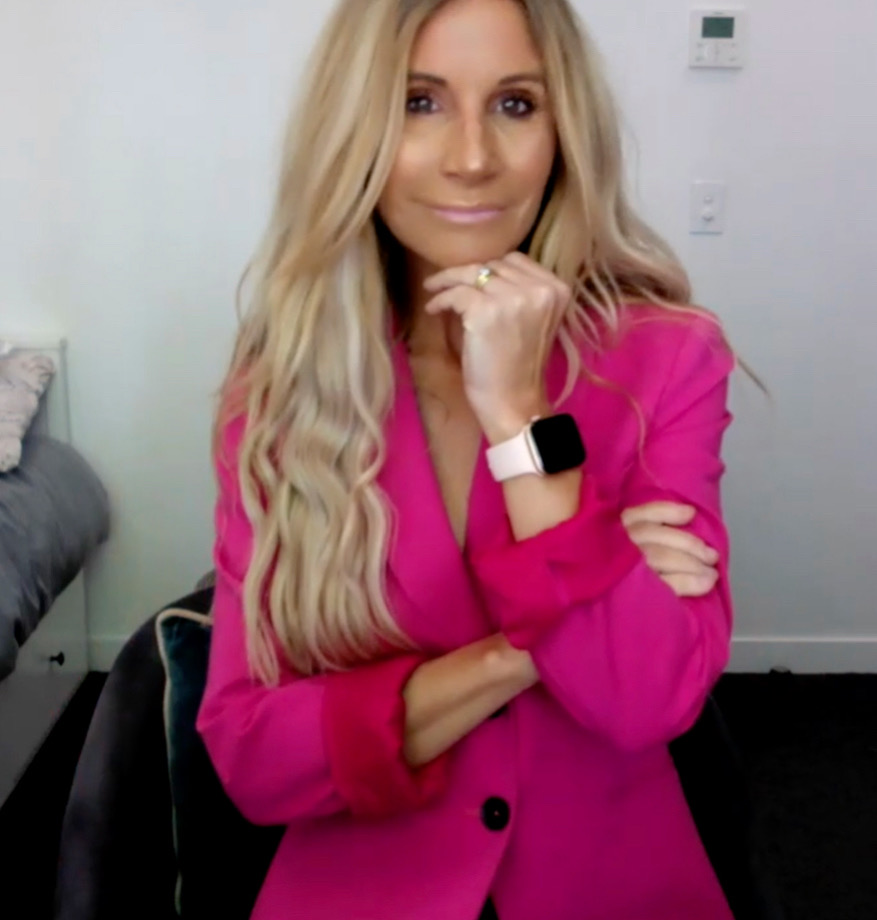 Grazina Fechner
Front and Centre Training Solutions director Grazina Fechner (or Griz for those who know her!) is a professional media trained presenter and media expert with a successful history in Sales and L and D management roles.
Grazina has made a living out of her ability to get her message across. From her own TV show and advertising through to corporate sales and training positions, she is a dynamic and engaging presenter who is sought after by her clients. Griz is not your normal corporate trainer!!
Griz is a regular on Channel 7 variety shows giving her quirky assessment of life in general – and how to make the best out of every single "person" interaction!
Grazina brings a wealth of instructional design and project management experience to each program, making your training program an engaging, fun and innovative success.
Her clients range from large retail and wholesale healthcare groups, health and beauty retail businesses to retail cooking, clothing and furniture chains. Grazina is also in the final stages of publishing her first book! Watch this space!!
Her experience includes:
Leadership Development
Executive Coaching
TV social commentator
Keynote speaker
Inspirational speaker
MC
Interviewer and conference facilitator.
Channel 9 accredited on-screen presenter
Optus TV Host
Travelling reporter
Sales experience (Healthcare and Retail)
Corporate Sales and Marketing Trainer Director
Cert IV in Workplace training
Instructional Design
DiSC accredited trainer
Tertiary qualification – Education
Channel 7 "expert" on everything communication
Talk to Grazina Fechner about the benefits of a Front and Centre program via Contact Us or speak to Grazina directly on 0430 274 616… and be prepared for a long conversation!
---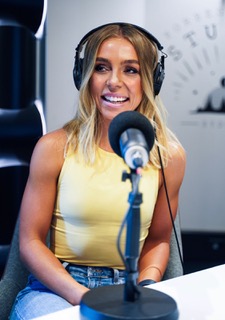 Jayme-Lee Fechner
Meet Jayme, or JL, as she's often referred to.
She's our behind the scenes gal– who has a passion for copy writing, social media and coffee.
She has a degree in PR & Advertising from the University of New South Wales and has worked for the likes of The Urban List, online Health and Wellness Journals as well as a background in hospitality and customer service.
Her side hustle, along with Grazina Fechner, is a podcast called Mind The Gap, where the mother and daughter team tackle generational differences!
When she's not busy podcasting, you'll find JL researching the latest TikTok trends and writing her favourite Front and Centre newsletter each week!
Please email jayme-lee@frontandcentre.com.au for podcast recommendations (Mind The Gap, cough, cough) or for a chat!
---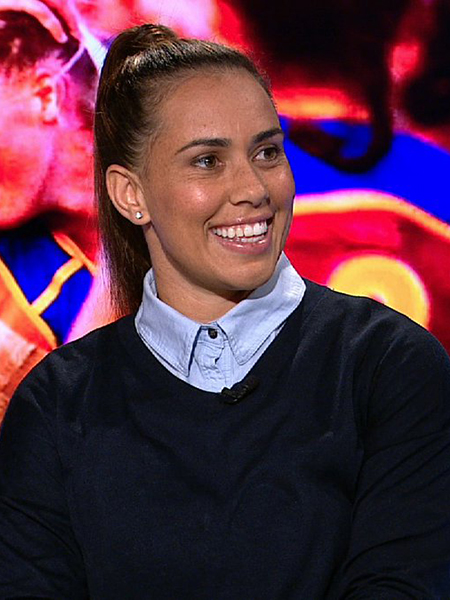 Kirby Bentley
Kirby is a proud GORENG – NYAKI-NYAKI, WADJAK – BALARDOG woman, hailing from the South West of WA in a small town called Mt Barker.
A talented sportswoman, Kirby played elite level netball for the West Coast Fever, before trying her hand at AFL where she became a multiple All Australian. She was the first Aboriginal woman to hold a coaching position in the AFL, as a development coach with The Western Bulldogs AFLW program. She is now an AFLW Assistant Coach at Essendon Football Club.
In her home state of WA, Kirby also established the Kirby Bentley Cup https://www.kbcup.com.au a charity carnival aimed at improving inclusion and opportunity for Aboriginal girls, something that has been adopted and run by the WAFC. All programs accessed via Front and Centre, will see a donation towards the ongoing development of this program.
Professionally, Kirby has held many leadership roles across a diverse group of industries, along with her qualifications in construction (riggers, shot firers, doggers license) culminating recently in her role with the AFL as their Reconciliation Action Plan Manager at AFL House.
Kirby is a dynamic and talented presenter, both in key notes sharing her story, TV as an AFL commentator and in programs. Kirby is passionate about creating the conversation between what she describes as the "3 worlds" of Australia.. your world, my world, our world – helping organisations large and small with improving the understanding and opportunity for First Nations People in the Australian workforce. 
Kirby has written and packaged  a First nations Cultural Awareness online package, available for any organisation or person looking to bridge the gap and create open learning. 
Kirby is also available to support organisations from a consulting perspective with the development of their own Reconciliation Action Plans, along with the education piece and facilitated supported if required. 
Kirby can be contacted at kirby@frontandcentre.com.au
---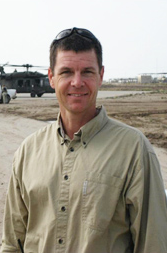 Dean Fechner
Dean's passion for people and safety is what drives his love and focus of keeping people safe in any environment.
No matter what the company or the need, Dean is ready to contribute proactive, diverse global security management achievements, aligned with refined political awareness, and expert security talents with knowledge and understanding of current security operations while collaborating with various key stakeholders to develop, implement and drive the security function across your environment.
His current successes include
Security Manager Parliament of NSW.
Manager of Security Intelligence and Risk Attorney General Department NSW.
Designing and delivering training to Iraq National Police in Iraq.
Senior Security Coordinator Department Prime Minister and Cabinet – APEC 2007 Task Force.
Security Training Manager Sydney Opera House.
Dean's expertise is in developing Risk assessments for medical institutions and volatile workplaces. He also consults with companies on travel security arrangements and conducts country threat assessments for those taking their people or executives overseas.
Dean facilitates tactical Communication and negotiation programs.
Dean is also involved in writing procedures for all levels of negotiation and assists in writing government policy and procedures Contact Dean via training@frontandcentre.com.au
---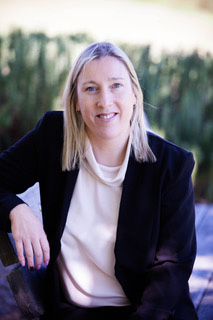 Heidi Mawer
Heidi is a highly motivated individual, with a passion for understanding, connecting and developing people. One of her favourite quotes is from Maya Angelou, "I've learned that people will forget what you said, people will forget what you did, but people will never, ever, forget how you made them feel." Her goal during any training workshop or presenting to an audience, is to achieve this, if people feel something, then they are motivated and driven to action….
With over 15 years in the Pharmaceutical / Biotech industry, Heidi understands what is important in health care, which is not only connecting to customers but ensuring her customers know how to 'connect and make a difference to their patients.' Heidi has worked across many functions from Sales, Marketing and training, but her true passion and inspiration comes from training others, with 10 years as a senior trainer and facilitator. Heidi truly believes it comes down to communication and interpersonal skills, that will get the best out of individuals, teams and organisations alike, to achieve a common goal.
Heidi's experience includes:
Exemplary internal performance consulting skills to address a specific business need and develop training solutions that deliver on commercial objectives
Ability to develop and roll out end-to-end clinical product pharmaceutical training across a range of therapeutic areas
Exceptional presentation and facilitation skills to engage and inspire an audience
Certification 4 in Training & Assessment
Instructional Design Certified – including Virtual training design & delivery
Situational Leadership accredited
DiSC accredited
Colin James Master of Communication accredited
---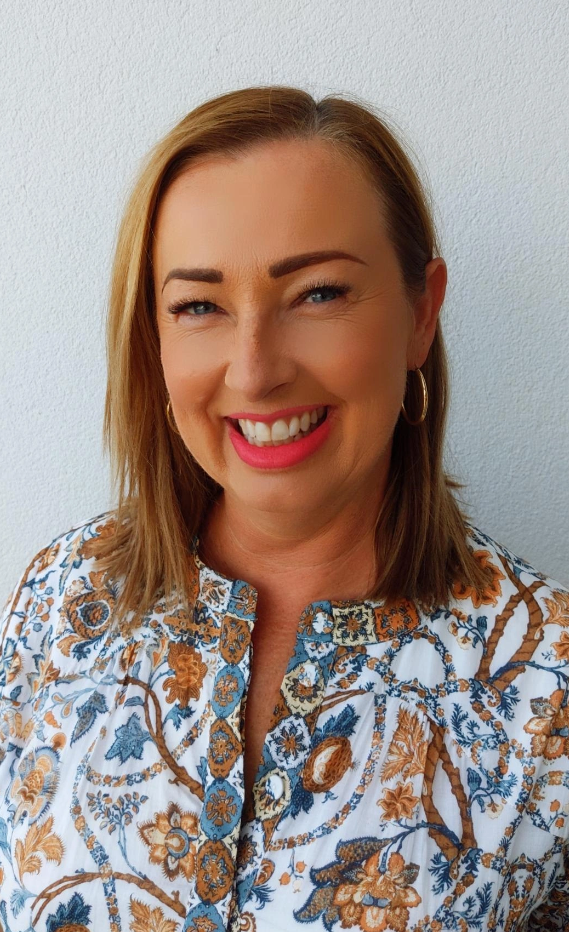 Ali Souz
It's all about YOU!!!! And your TEAM……and YOUR ORGANISATION. That's where Ali starts.
Ali thrives on co-creating engaging learning sessions with clients, that are linked to Vision and purpose – AKA "THE BIG PICTURE" goals. As a Senior Learning and Capability Consultant in Corporate L+D, her motivation for jumping out of bed in the morning, is to help people shine, build new skills, acquire knowledge and "can do" mindsets, that land them amazing results!
After 26 years in Healthcare, Ali has collaborated with numerous stakeholders including Senior leaders, people managers, marketing, medical and sales teams. As Benjamin Franklin says "Tell me and I'll forget; show me and I may remember; involve me and I'll learn". In Ali's facilitated workshops you will be highly engaged from kick-off, learning from subject matter experts, learning from others, and have the opportunity to share your insights and ideas…….and have some fun!
Ali's capability building and performance philosophy comes from a strengths-based development approach. As a Gallup-certified Strengths coach, she works with you and your teams to discover your talents and magnify them into strengths. So, what is strengths-based development? It's like cycling into a headwind vs cycling downhill with the wind at your back, or swimming in a choppy ocean vs swimming with the help of an outgoing tide. Working on strengths vs weakness wins every time! People who have the opportunity to use their talents and strengths everyday are 6 X as likely to be engaged in their jobs and 6 X as likely to strongly agree they have the opportunity to do what they do best everyday (Gallup research 2022).
Ali's colleagues describe her as a "strong communicator, great listener, storyteller, passionate and inspiring" and she's ready to help you and your team bring your best.
Ali's experience includes:
Capability building to meet organisational needs and goals
Exceptional presentation and facilitation skills: Virtual and Face-to-face
Leadership Development
Sales Experience
Executive and performance coaching
Instructional design partnerships
Learning Management System Content curation
Certification 4 in Training and Assessment
Team Management Profile Accredited Trainer
Gallup-certified Strengths Coach
---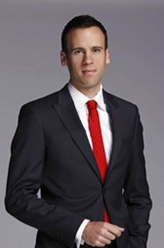 Rob Canning
After Rob completed a Bachelor of Arts in Communications, he went on to Major in Broadcast Journalism at Charles Sturt University. This is where he reported on, presented and produced at local, national and international events; 2000 & 2008 Olympic Games, 2006 & 2012 Commonwealth Games, 2003 Rugby World Cup, lead reporter at 2007 Rugby World Cup (France), 2003 New Zealand All-Blacks feature assignment, 2007 San Francisco Red Bull air race, 2001 Volvo round the world yacht race, 2001-2004 Sydney to Hobart yacht race coverage.
2007-2011 – Anchor of Network Ten's nationally acclaimed sports program Sports Tonight.
Rob presented breaking news, on-air interviews, live crosses with talent and covered both national and international sports in depth throughout a half-an-hour program. Sports Tonight received multiple Logie nominations – the highest honor in Australian television.
2012 – Ten News Sports Anchor. On-air presentation – national sports bulletin. 2013 – Sports journalism at Seven News (Sydney)
Rob will be focusing on our Media training programs, Presentation Skills, Key Note appearances, MC hosting, Presenting on media trends and how to make messages stick – communication skills.
Rob brings to the Front and Centre arena his beautiful daughter Riley and gorgeous wife Kristin!
---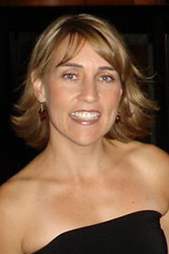 Karlyn Read
Karlyn brings a diverse skill set and the "fun" to finance! With a background in corporate sales and marketing, formal education in business and roles culminating in Business Unit Manager – Apparel for Nike Australia, Karlyn has diversified into the financial world with a Masters in Accounting.
In her capacity with Front and Centre, she focuses on the application of sales and communication techniques and merchandising in retail, along with working with accounting organisations to put the personality into the accounting world!
Karlyn's role with Front and Centre is broad and varied, from CFO, content designer, facilitator and brand manager.
Karlyn works in part-time capacity, whilst playing mum to her 2 kids and completing her CPA. Contact Karlyn via training@frontandcentre.com.au