Sales, Influence and Negotiation
Sales programs to suit any organisation
What's in your sales toolbox? Do you use a pair of pliers as a hammer? Let Front and Centre tool you up with anything from short "upskilling" workshops to more intensive 3 days sales training seminars.
Our programs can be tailored to suit any organisation no matter what field you "sell" 'in. Because you don't want to be the bad tradesman that blames his tools!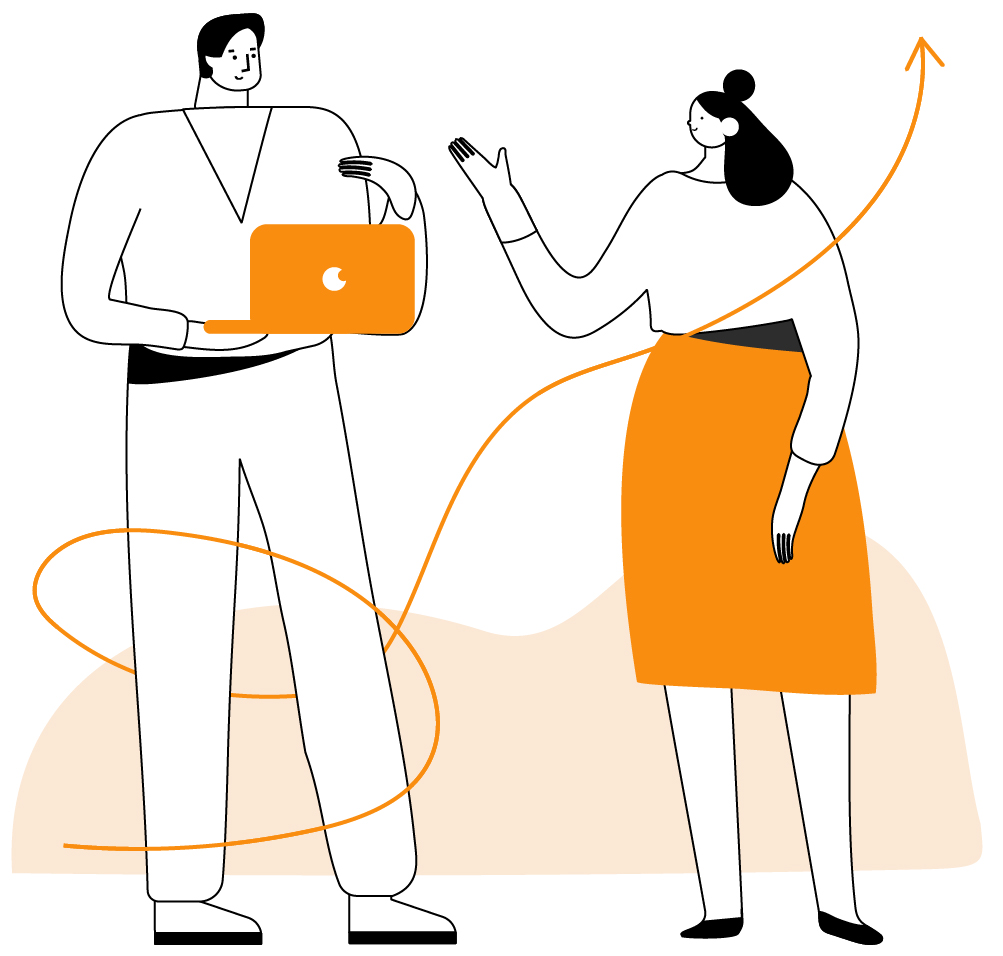 CliftonStrengths Assessments
At Front + Centre we use CliftonStrengths assessments, based on decades of research, that pinpoint your talents and how your particular combination – your "talent DNA", can help you stand out in the world. The CliftonStrengths assessment reveals how you best think, feel and behave in the world.
Never fear – we won't leave you there solo, holding a report and wondering what your "Top 10" mean, and how you can start harnessing your strengths towards future goals. We support you every step of the way, through highly experienced Gallup-certified Strengths coaching and facilitated training sessions.
Our specialty is understanding your organisational vision and goals, and linking Strengths-based development to Executive leaders, people managers and associates. The results speak loudly – people who have an opportunity to use their strengths are:
6 X as likely to be engaged in their jobs
6 X as likely to strongly agree that they have the opportunity to do what they do best everyday
3 X as likely to report having an excellent quality of life
Source: (2018 CliftonStrengths Meta-Analysis Report | EN – Gallup)
Areas we maximise strengths-based development:
Change Management
Teaming
Organisational Culture
Executive coaching
Leadership Programmes
Project Management
People Management
Strategy
Partnerships + Collaboration
Contact us to learn how we can support your organisation and people achieve your next big goals.

Credential ID 32485
Sales X-Sellence
Expertly tailored to you, by us
No matter what your sales environment, wholesale, retail, accounting, healthcare – anything, we will work with you to design a sales program that suits your business.
Success in modern sales environments is about success in communication. A great product is only the first step to growing sales success. A marketing campaign can only take the first step for you. Your clients need to understand what the product can do for them… something you can only do by telling them!
The X-Sellence Core Selling Skills program covers the following modules:
Failing to prepare is preparing to fail
Headlining
Uncovering
Presenting
Perspectives and Options
Proposals
End with the beginning in mind
Let us match your business needs by focusing on the core stages of the sales process within your sales world.
Negotiation Skills
You don't have to be a Jedi
Negotiation is more than a practical skill for sales professionals; it is a life skill that extends out of the workplace and into every realm of peoples' lives.
Each Negotiation Skills Training program uses activity-based scenarios that creatively bring the art of negotiation to life.
The program will provide participants with solid negotiation techniques that can be applied to real workplace situations.
The Skills program covers:
Negotiation theory
Negotiation and needs
Rounds of negotiation
Negotiation essentials – climate, style and tactics
If you're looking for a solid understanding of negotiation skills and persuasiveness training – then these are negotiation skills training courses that you can't afford to miss.
Selling With Behavioural Styles
Everyone is not like you!
Dominance, Inducement, Submission, and Compliance (DISC) – at first glance may not be what you think!
DiSC is the world's most validated behavioural management course that will not only help your sales staff and managers better understand your clients – it will also help them better understand themselves.
Used by sales training consultancies around the world, the DiSC model is about differences. It is about understanding, accepting, respecting and managing differences.
DiSC is also about motivation. Using a banana to entice a cat out of a cupboard will likely have no result. Similarly, giving sales managers training about what motivates different people will give them the tools to understand what motivates sales staff – other than monetary rewards.
Our expert behavioural profiling team can build a DiSC program around your people, your team and the environments in which they operate with a focus on:
Team effectiveness
Communication
Motivation
Management application – building and leading effective team
Leadership
Sales.
Each participant receives a full behavioural synopsis that outlines default behaviours, strengths and developmental areas.
Advanced Selling
Sell Ice to Eskimos
The advanced sales program is designed to push experienced representatives to re-challenge their approach to business through a tailored selection the following key sales elements
Uncovering – advanced questioning/listening
Presenting with impact
Proposals for next steps
Managing long term client relationships
Key account management
Let us create a tailored sales "boot camp" to focus on extending the skills of your most important assets – you best sales professionals.
With influencing skills, training focuses on an easy-to-use influence model, ensuring participants gain an extensive understanding of how to use persuasive negotiation as part of their role. Influence is not just about "selling", its about getting the best outcome for each interaction no matter what the situation. Internal, external, up or down – influence is a key skill set.
At the core of this training the following basic model is applied
Understanding power
Seek and build rapport
Flexibility of style
Alternative tender
Create win/win
Keep yourself in the centre of any interaction